With  more  than  a  century  of  cocoa  expertise,  we  carefully  select  cocoa beans, processed into high quality cocoa powders, ensuring the production of consistent chocolate confectionery and chocolate flavoured desserts. When crafting a chocolate-flavoured coating for ice creams or bakery products, deZaan cocoa powders offer the necessary versatility and premium quality.

Dedicated to the success of your product, our cocoa experts assist in the development of delicious desserts by helping you select exactly the right cocoa ingredients to deliver unsurpassed taste and exceptional colour.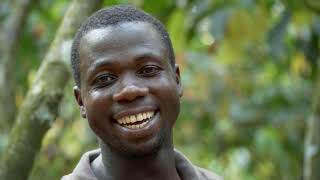 The superior performance capabilities of deZaan cocoa ingredients are legendary for their ability to provide rich, full flavour and colour impact in applications. With premium deZaan cocoa powders, cocoa masses and cocoa butters, the possibilities for creating unique products are endless.